Is your business ready to win in the digital future―
or destined to be disrupted?
Ambitious digital-driven startups are now creating and cornering new markets in every sector. And yet, most legacy businesses continue to operate by old playbooks. Most are not keeping pace with the changes in their industry, let alone leading the way―what is yours doing?

The Digital Matrix will help you understand the three types of players that are shaping the new business landscape; the three phases of transformation that every firm will encounter on its journey to business reinvention; and the three winning moves that will ensure your company's success along the way.
With The Digital Matrix, you will:
Learn to navigate the world of digital ecosystems.
Discover ways of competing and collaborating with other companies to create and capture value.
Realize how powerful machines can amplify your company's human talent.
Learn to assemble the team to experiment with new ideas, re-examine your core beliefs, and reinvent your business rulebook for the digital future.
The future of every industry is digital,
and that future is closer than you think.
Do you understand where your business fits into the bigger picture? Are you ready to maximize your opportunities? Packed with current case studies and practical experience-based advice, The Digital Matrix shows you how to rethink your business model from the outside in, assemble the right team for the journey ahead, and make bold strategic choices along the three phases of digital transformation. Your company's future depends on its ability to harness digital technology. Don't wait!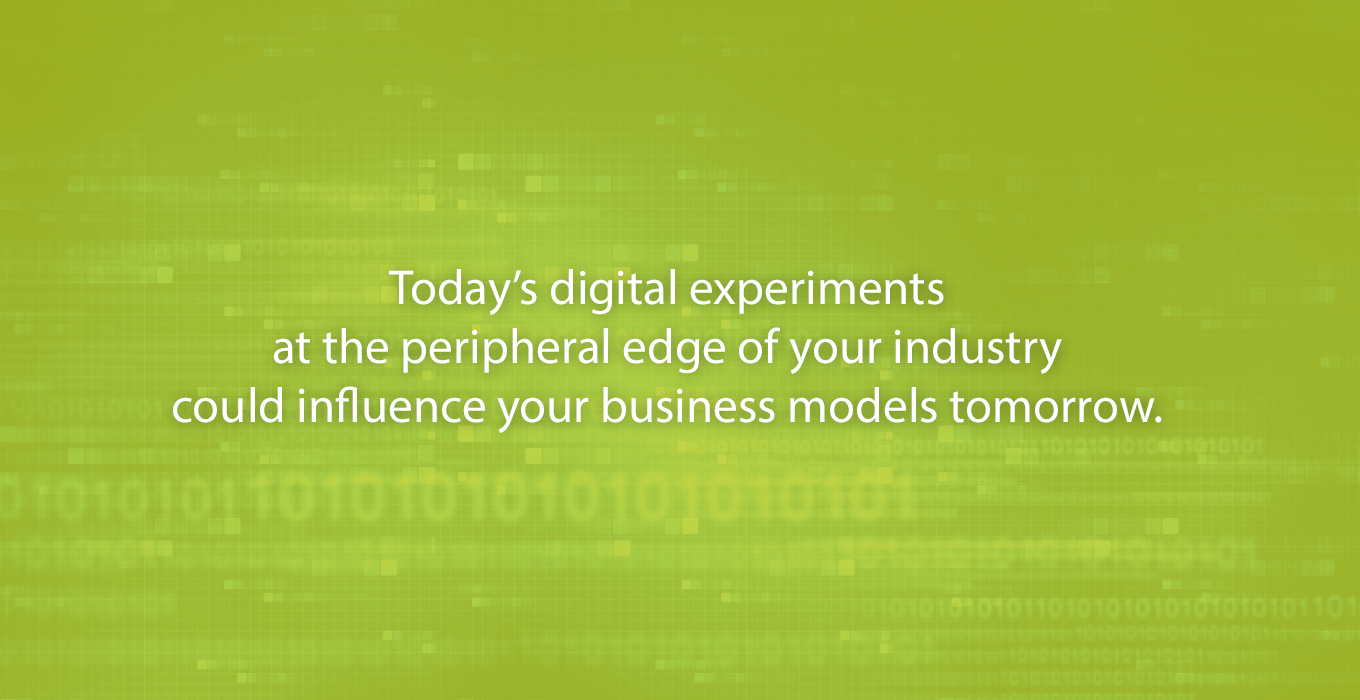 WHAT'S IN THE BOOK?
It's easy to see Google, Apple, Samsung, and IBM as digital companies, because they deliver digital products and services. But so are John Deere and BMW, who are reimagining their products as part of digital ecosystems in agriculture and transportation respectively. It's straightforward to say that Tesla, Uber, Twitter, and Airbnb are digital companies, as their products and services are enabled through digital devices and interactions. But by the end of this book, you will feel comfortable looking at companies such as GE, Philips, Whirlpool, Rockwell, and Bosch not as industrial companies but as digital companies, too.
And you will begin to accept that pharmaceutical companies such as Merck, Pfizer, and Novartis are delivering greater value to patient health and wellness as they enhance their traditional competencies in medical sciences with data on how their drugs interact with individual patients. So every industry faces its own digital future, and by extension, every company in it does as well.
Today, we are at an inflection point where old definitions of industries, competition, and organizations do not make much sense, but we do not yet have new ways to define and demarcate pockets of value created by digital technologies. The old rules of strategy and management—experimented and perfected in the industrial age—do not appear useful, yet we do not have new rules of management or value creation and capture. We see companies born digital in the postindustrial age emerge with principles and practices of management that are very different from the companies born before them.
I have created the Digital Matrix as a management framework, to help you understand the forces that are likely to influence the landscape you will encounter in the very near future. I discuss this digital transformation from the vantage point of an incumbent, an established company that has grown up in the traditional, industrial age. This company is at a critical crossroads, and you may well be working in one now.
PART 1
YOUR BUSINESS IS ALREADY DIGITAL
CHAPTER 1 The Nexus of Scale-Scoped-Speed
CHAPTER 2 The Digital Matrix
Every business is already impacted by digital technologies but managers continue to operate with industrial-era play books. It's time to transform your business for the digital era. Irrespective of your functional expertise or levels within your company, you can play a critical role in the digital transformation of your company.
You know that you have to transform, yet you do not know how and when to abandon the tried-and-tested models and practices. In Part 1, I explain how the Digital Matrix works, introduce the three types of players that cooperate and compete with you in the new landscape defined by ecosystems, and look at the different phases of digital business transformation.
PART 2
THREE PHASES OF TRANSFORMATION
CHAPTER 3 Experimentation at the Edge
CHAPTER 4 Collision at the Core
CHAPTER 5 Reinvention at the Root
In Part 2, I expand on the three phases in more detail so that you will begin to see where your industry and company are located and understand the opportunities and pressures from digital shifts. Do you sense the collision at the core—where your historical business logics collide against the way the digital giants and tech entrepreneurs define the rules of engagement? Do you find yourself leading the digital transformation or following the roadmap set by others?
PART 3
THREE WINNING MOVES
CHAPTER 6 Orchestrate and Participate across Ecosystems
CHAPTER 7 Collaborate to Co-Create New Capabilities
CHAPTER 8 Amplify Your Human Talent with Powerful Machines
In Part 3, I show you three winning moves, starting with how to navigate in dynamic ecosystems, how to work with different companies to co-create new capabilities to deliver new business value, and finally, how to design your organization to reflect the powerful new intersection between humans and machines.
These moves are a departure from industrial-age principles rooted in mechanical engineering and reflect new management principles based on computer science. How well can you take advantage of these moves relative to other incumbents?
PART 4
YOUR DIGITAL TRANSFORMATION
CHAPTER 9 Your Theory of Digital Adaptation
CHAPTER 10 Your Rules Matrix
And Part 4 will give you the chance to map your own strategy for the digital future by weaving together nine rules that form the basis of your company's Rules Matrix. You have to adapt by putting digitization at the center of your business logic. You have to identify the set of rules that best help you to get started. You cannot afford to wait to embark on the transformation.
Change is not easy, but it is inevitable, and it's necessary for growth and survival.
Whether or not you're a Fortune 500 company,
Do you feel confident about your company's continued success?

Do you see signs of the success traps I discussed earlier?

Does your organization have the mindset and the skill set to deal with digitization?
No matter where you are with digital transformation, with the Digital Matrix (and its resulting Rules Matrix), you have a systematic guide to understand the process and its new rules, evaluate your options, and make rigorous decisions not only in the short term but also for the long-term success of your company.
This book is your lens through which to make sense of the shifts and your guide on this important journey.
Embrace your role as a leader.
Marshal your colleagues
to recognize and react to digitization.
The success of your company
during this pivotal period depends on it.
BUY THE BOOK
Buy your copy of The Digital Matrix now on Amazon.com!